Il Valentino Resort è la scelta ideale anche per il
soggiorno Business
, grazie alla possibilità di convenzioni aziendali, e
incontri di lavoro
, grazie alla disponibilità di due sale attrezzate per meeting e conferenze.
Il Valentino Resort è situato in una posizione strategica per i soggiorni business, in quanto facilmente raggiungibile dalle principali aree industriali della zona ed in prossimità del casello autostradale di Grottammare, sulla A14.
Meeting Room Mario Lupo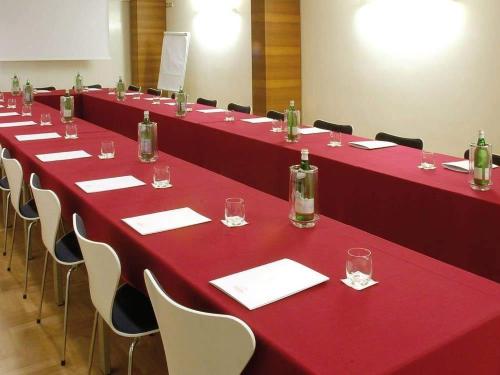 This room, which was named after the great painter and sculptor Mario Lupo, is designed to offer ?theatre style? seating for up to thirty meeting participants, or else ?horseshoe? style seating for up to 16 participants.
Meeting Room Pericle Fazzini
The Grottammare native, Pericle Fazzini, is considered one of the most famous international sculptors: this room, which was named in his honour, is ideal for meetings with up to fifty participants, or twenty-five with a ?horseshoe? style seating arrangement.
Convenzioni aziendali